We saw two new states in about 10 minutes on our way to Nebraska City, Nebraska where we are spending a couple of nights. From Missouri we passed briefly into Iowa and then almost immediately into Nebraska.
Once we got set up in our campground we learned that the Arbor Lodge State Historical Mansion was nearby, so we headed over for a look. This was the estate of J. Sterling Morton and later Joy Morton. Joy Morton was the eldest of four sons and the founder of the Morton Salt Company whose claim to fame was adding a small amount of magnesium carbonate to keep it from clumping up in humid weather. Hence their saying, "When it rains, it pours".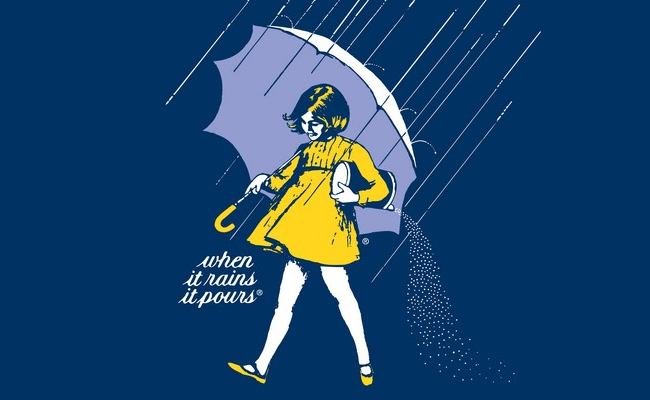 Morton Salt Logo
Arbor Lodge
The building started out as a modest four-room cabin, but was expanded several times as it evolved into a 52 room mansion. There were numerous libraries, sitting, rooms, etc., and they even had a single-lane bowling alley in the basement. The bowling alley featured the original hand-carved wooden pins and wooded bowling balls.
Bowling Alley with Hand-carved Wooden Pins
But what about Arbor Day? I had originally assumed that Arbor Day came out of some sort of environmental movement, but the reality is that the first Arbor Day in America occurred April 10, 1872 when over a million trees were planted in Nebraska. The reason? Settlers moving west were bypassing Nebraska because of the lack of trees and therefore wood. J. Sterling Morton sat on several land boards in the region, and felt that planting trees was the answer to attracting more settlers to the region. So he is credited with organizing the first American Arbor Day, and Nebraska is now "Home of Arbor Day".
Mark